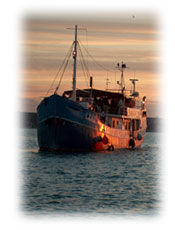 Please allow us a quick presentation: we are operating since 1992, which demonstrates the seriousness and quality with which we started our business. The main activities include the carriage of passengers by sea and exciting business lunches and dinners, at highest levels. Of course you can contact us also for simpler arrangements, it all depends on the service that one wants to be offered to its business partners or guests.
We strive for maximum quality, which on our 37 meter long ship can be offered.
The motto of our company is: invest in quality and not in advertising.
Our hundred-year-old "OLDTIMER" have seen many happy brides to their new life journey began right here.
Of course, the wedding is just the tip of services that we provide.
Some more data about the ship LAHO:
– Constructed in 1903 in the Netherlands
– Name of ship: LAHO (LAst HOpe)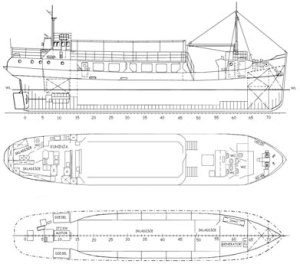 – Length of the ship: 37m
– Breadth of the ship: 6,12m
– Ship Draught: 2,60m
– GRT: 179
– NRT: 54
– Guests are accommodated in two levels: lounge and terrace
– Maximum number of passengers: 150
– Recommended number of passengers: 120
– Maximum speed: 7 knots
– Prime mover: 282 KW MTU 12 cilinders
– Fuel Type: Gas Oil
– The crew of the ship: the master, chief engineer, sailor, cook, waiter
– It has a modern kitchen, the bar features a bar and a dining salon,
which is comfortably fitted.